Estate Administration
Estate Administration is the process of concluding a person's financial dealings after their death, and then distributing their property and assets to their beneficiaries.
Depending on the amount of assets, creditors, or whether the person had a Last Will and Testament or a Trust, this process can take anywhere from three months to two years to complete. Estate Administration is about patience, organization, and transparency.
What is Probate?
Many times when people think of Estate Administration they think of Probate. Probate is a legal, court process that appoints an executor or personal representative that administers the estate and distributes assets to the intended beneficiaries. Having a Last Will and Testament does not prevent someone's assets from having to go through the Probate process. When someone dies and an account is frozen, meaning a beneficiary or spouse cannot access it, that asset will require Probate. Throughout the course of the Probate process, creditors will be paid, final accounting may need to occur and assets will be distributed.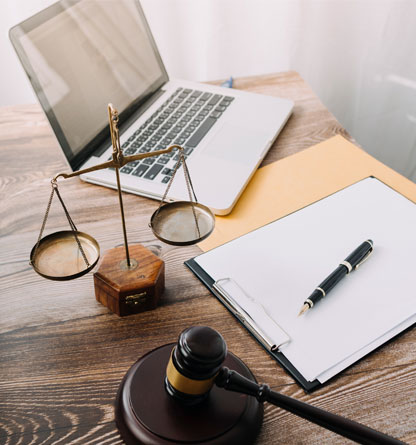 Steps in the Process
Locate the original copy of the decedent's Last Will and Testament (if one exists). You will want to identify assets, potential creditors and have contact information for all beneficiaries.
When you come for your Initial Consultation, bring with you the Last Will and Testament (if one exists) and the Short Form Death Certificate. You will know it's the 'short form' version because no cause of death is listed on the document.
At the initial consultation you will be provided a plan to open the Probate case and be appointed as Personal Representative.
There are several documents that will need to be submitted to the Court before you are able to acquire Letters Testamentary or Letters of Administration (as they're called in Florida). It is this document that banks require to 'unfreeze' accounts. Obtaining Letters of Administration is one of the first steps in the entire Probate process, but nowhere near the final step.
Mistakes to Avoid
Don't talk to creditors before speaking with an attorney.
Don't talk to realtors or try to sell a property before speaking with an attorney. Don't pay beneficiaries before speaking with an attorney.
How does an Attorney help with Probate
Florida law requires a personal representative in a Probate case to be represented by a licensed Florida attorney. The personal representative is our client. We guide this individual through the probate process.
Hampton Law DOES NOT help a personal representative avoid their appointed duties, commit fraud, or keep assets to himself. It is our role to assist the personal representative in administering the Probate estate of the decedent in a fair, legal, and expeditious manner.
Our Process:
This is a difficult time. We understand that in addition to losing a loved one, personal representatives are now being asked to oversee a myriad of financial and personal details. They may be experiencing grief, tension between family members, and stress to finalize the estate administration as quickly as possible. This is not an easy role to take on.
Our thorough process is designed to help guide you through this process and mitigate issues that can arise.
We strive to assist you in the following:
Identify assets, beneficiaries, creditors, and/or Last Will and Testament
Draft Initial Pleadings to open the Probate case
Guidance on opening an Estate Account
Formal noticing of Beneficiaries and Creditors
Finalizing taxes and other administrative expenses, paying creditors
Final distributions to beneficiaries
Plan Today For Peace of Mind Tomorrow.